We'll be hosting a special buffet Saturday, May 19 from 5 to 9pm and Sunday, May 20 from 11am to 3pm.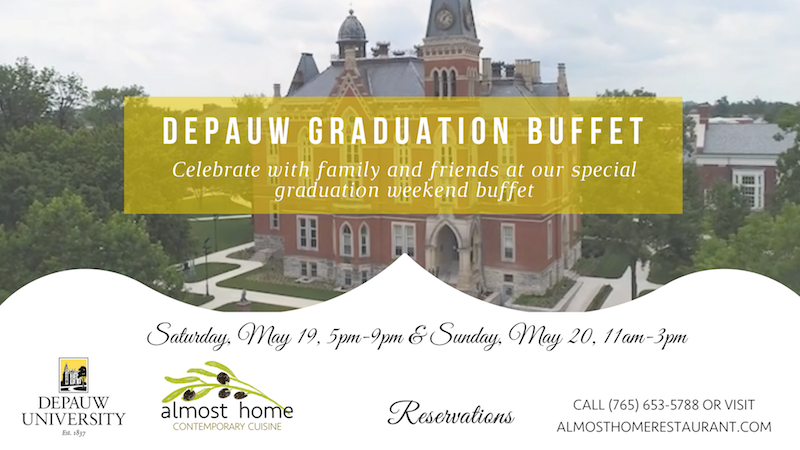 Menu includes
Roast Beef Carving Station
Crab Encrusted Tilapia
Portobello Ricotta Ravioli
Maple Glazed Sweet Potatoes
Loaded Mashed Potatoes
Roasted Brussels Sprouts
Fresh Steamed Asparagus
Deconstructed Wedge Salad
Caprese Salad
Fresh Fruit
$25 per person  |  Kids 10 and under are half price
Price does not include beverage, appetizers, or dessert.
Limited appetizer menu will be available.
Call us at (765) 653-5788 or make reservations online here via Open Table