When Chef Troy Roberts made his way to Almost Home, we knew we'd stumbled upon someone special. For more than a year now, Troy has worked in our restaurant, filling our kitchen with innovation and passion. When asked what makes Almost Home unique, Troy said, "It's unique in its history and its evolution. It's the only place in town for fresh fish and hand cut steaks!"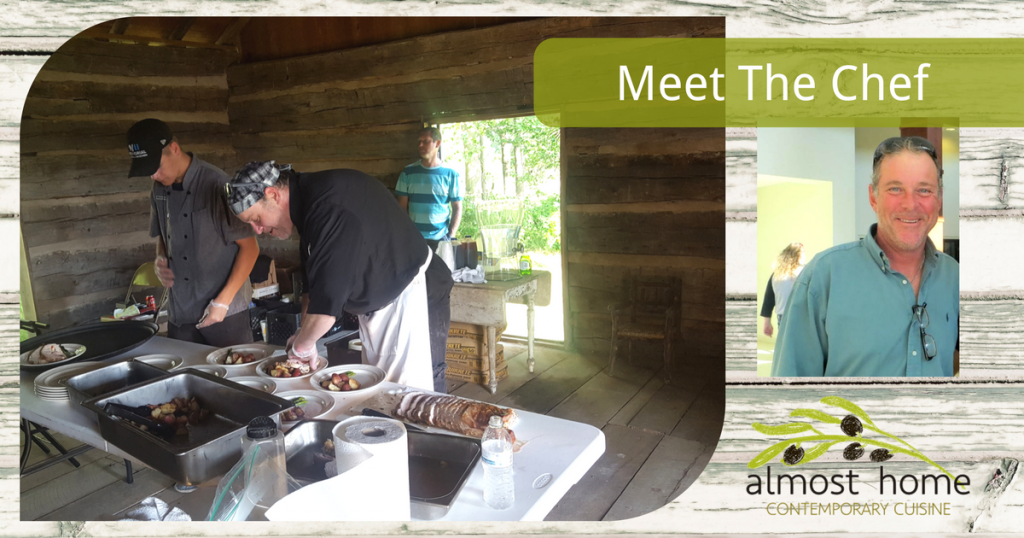 And, we'd have to agree. Almost Home is dedicated to fresh, new ideas and strives to be a restaurant that serves as a space of originality and tastiness. Troy says he finds inspiration for dishes for Almost Home in local products and is fueled by his passion for exceptional food. Through his drive to create remarkable meals for exceptional guests, we're able to give a unique dining experience to those who stop in our restaurant. But only with the help of the kitchen instrument that he can't live without: his Wusthof Gran Prix. (Exceptional quality cutlery)
When he's not at work, Troy's favorite meal to make at home is jalapeno cheddar biscuits with chorizo gravy. Sounds delicious to us! When asked what his biggest accomplishment is, Troy said, "When I achieved Diamond Club as chef at The Capital Grill, that was a big achievement. Catering for 4,000 guests is also up there on the list."
Chef Troy continues to lead our menu creation with fresh, local fare, inspiring meals as well as classic favorites that our guests know and love.
Troy also loves being with family when he's not in the kitchen here, including his oldest son who attends DePauw University. Whether fishing or camping together or simply cooking for his friends and family, he enjoys spending time with them in his free time.
We're certainly lucky to have Chef Troy in our kitchen and as a part of our phenomenal staff. Share some of your favorite menu items or specials – he'd love to hear it!