Back to School Can Still Mean Family Dinners at Almost Home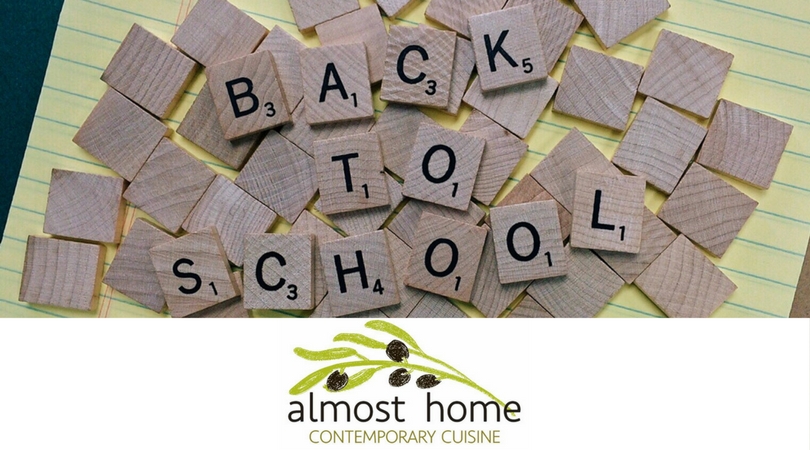 It's officially that time of year, and while the end of summer break always seems to come too fast, we're excited to welcome students and families back to our community!
Whether your kiddos are headed back to GHS or to DePauw, keep Almost Home Restaurant in mind as a great place for meals after move-in, sporting events, or visits!
Family Dinners & Home cooking
We're a great option for family outings if you visit your child for the weekend, and we'd love nothing more than to provide you and your loved ones with a deliciously made meal! If your family is making its way to Greencastle, make a reservation here and enjoy lunch or dinner at our restaurant. We always enjoy time with our visitors, and see many parents and families return year after year.
Private Events for Larger Family Groups
Have you heard of our Emerald Room above the restaurant? It is a great place when families need a place to gather while in town. This room is a perfect option for a more private area to spend time together. In fact, some groups even host private "Build Your Own Burger" buffets and other meals there. It's ideal for larger groups, visiting team's families, either before or after GHS sporting events, during DePauw's parents' weekend, or just for a quick stop in town.
Casual & Fun in The Swizzle Stick Bar
Saturday football game? Get some parents together and head over to The Swizzle Stick after a Tigers win! And, if you happen to be a Cubs fan, you'll feel right at home here with our Chicago Cubs Décor. You can bet there are always sporting events on the big screens here.
Catering & Special School Events
High school graduation? Contact us for catering services for your student's graduation party or other special events. We offer a lot of catering menu options and can handle everything from menu planning, food, tables & linens, even a staffed bar and more. Let us do the work while you enjoy your family & friends. Whatever you need, we're here for you!
Tiger Cards Accepted Here
Fun fact: did you know that your DePauw student can use their Tiger Card at Almost Home? Within the parameters of their meal plans, they are allotted an amount of money to use at the restaurant. Whether it's for a quick lunch when you stop by for a visit, or a nice dinner with a group of their friends, we love welcoming DePauw students to our restaurant.
So while summer has come to an end, we're thrilled to host you, your students, and your families here at Almost Home. We look forward to seeing you soon!